Teri Hayden
Principal Broker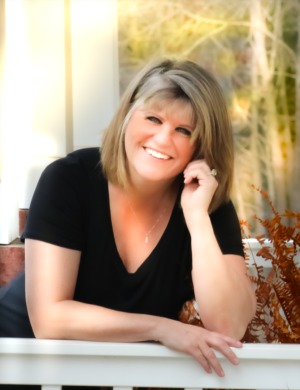 Teri Hayden, Principal Broker
Hello, thank you for visiting my website. Just a little insight about me and my experiences. Residing in Clackamas County most of my life, I have lived in many places from Alaska to Arizona. I am a native Oregonian, and a proud mother and grandmother. I love meeting new people and spending time with family and friends and working on property DYI projects, which lead me into the real estate industry.
I have been in the real estate industry since 1993 fixing and selling properties. Went on to obtaining my license in 1998 helping clients achieve their homeownership dreams.
Many real estate agents can help you buy or sell a home, but I believe my knowledge, compassion, customer service skills, and professionalism greatly simplifies the moving process for my clients, coupled with these traits, in addition to all the new technology, thinking outside the box, I can keep my clients up to date with our ever-changing market. I see nothing but a win-win situation for everyone!! I feel my clients are more than clients they are lifelong friends.
A few things you may not know about me...

Living in Alaska (Hobart Bay) I got to truly live off the land

I enjoy in my spare time, fishing, camping, riding motorcycles, gardening & landscape

I love working with power tools to create wood creations.

I love cooking

I was a young widow at age 31

I enjoy classic cars and Tequila shots

A little OCD
I feel fortunate in my real estate career guiding clients through their home purchases. My passion is helping those clients achieve the American Dream of home and /or business ownership. Call today so I can further explain my strategies for best helping you accomplish your real estate goals.
Testimonials
5/3/2022
Teri has been amazing. She is diligent in communicating any changes or important information immediately. She responds to phone calls or email immediately. Teri treats each person with respect and courtesy. Very professional and approachable for any matter big or small. Best experience with a realtor ever!

Date: 3-May-2022
Agent: Teri Hayden Seller: Susan Anderson
Property: 710 SE 205th Dr

Satisfaction: 100% Recommendation: 100% Performance: 100%
Sue Anderson
11/22/2021

If you are in the market for purchasing a home and you want a realtor you can trust, Teri Hayden is the one. We loved working with Teri. She made finding a property that was right for our family a wonderful experience. What we loved most about working with Teri is that she treated our purchase with as much passion she would have if she were purchasing the property herself. She did all the investigative work to make sure everything was in order and that our best interests were represented. She is honest and caring; we felt that we had a realtor that truly cared about us as people. She helped us to feel totally comfortable with the house-purchasing process. Teri is a realtor of integrity and has become a lifelong friend.
David & Vonda Reinhold, Estacada
12-5-2019

Teri was very professional, We sold our parents estate in Damascus. Teri had good communication. Always friendly, Helpful Kind Always asking if she can do any more for us, & I have recommended her to my friends.
Cynthia Warn Aurora Oregon
"We are very happy with all the help we got from Teri Hayden on our commercial property.
Richard Pixner
Teri Hayden with her charm and hard wo
r
k became a good friend to all of us! On top of this, she is very smart! A pleasure to work with and know."
Crystal Haddock Damascus OR
More Testimonials