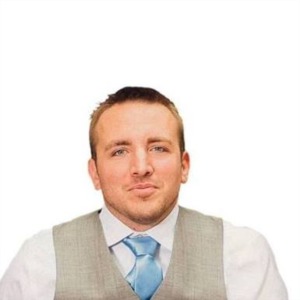 While being a successful realtor demands that Kip Johnson excels in customer service and be client-focused, he has something that sets him apart. For Kip, it is his resilience and his tendency to be a thrill-seeker. Nothing stops Kip or defers him, not even his wheels. When his dreams of becoming a firefighter were curtailed by a broken neck during a skiing accident his senior year of high school, Kip redirected his community-minded goals and found a career to not only help people with their homes in a different way, but to combine it with his love of investments. 
Kip doesn't settle for being put into a box and translates that into his clients' real estate ventures. He assists his clients in achieving their goals and is a part of seeing their dreams happen, while inspiring them by his own passions and expertise. He will choose what is right and not what is easy; he earns their trust with his honesty. Kip will keep a keen eye out for their specific housing needs, even down to setting them up with a contractor to make their dream house accessible. 
Kip's strong professional skills include:
Investment properties
Accessible home expertise
Vacant land
First time homebuyers and sellers
Buyer's and Listing agent
Short sales
When Kip is not wheeling and dealing in real estate, you will find this unstoppable sports fanatic coaching his wheelchair rugby team, qualifying for the Boston Marathon with his sister, studying as a life-long student, or giving back to his community by sharing his resilient spirit with newly injured people in the hospital to bring them hope and encouragement. 
Would you like to meet the agent that wheels and deals?