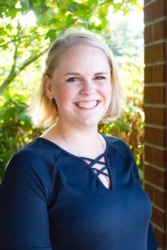 Brooke grew up in the Portland area and spent the early years of her career in various roles at her family's construction business, gaining invaluable fundamental knowledge of quality construction work and craftsmanship. She soon bought her first fixer-upper and completed a total interior and exterior remodel. The experience gained through this project and many successive home remodels and redesigns gave her a keen eye for construction details that guarantees a knowledgeable assessment of potential properties. 
Shortly after Brooke got married, she and her husband, along with one of her brothers, took over the family construction business and successfully ran it until 2010 when they turned it over to her brother while moving to Astoria, OR.
Business ownership provided Brooke with the opportunity to cultivate her administrative and accounting strengths, while also focusing on keys to customer service: 
Clear communication

Forming solid partnerships with clients

Investing in the details of every step from start to finish
Before moving to Astoria, Brooke spent several years as an independent sales director and team trainer for a national home and lifestyle product company. The experience gave her even more respect for the personal connections and meaningful experiences that owning a home can facilitate.
A firm believer in the profitability of home investment, Brooke has owned multiple properties herself, managed long-term rentals and a vacation rental. Brooke is happy to be with Jones Group Realtors; serving the Portland Metro area as well as the Oregon Coast as she continues her career as your real estate agent.