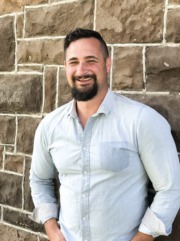 Hi there,
My name is Brett Anderson and I am an Oregon Native. I love the natural beauty of Oregon, it's recreation opportunities, and the people who call Oregon home. In 2004 I moved from southern Oregon to Central Oregon and I am thankful everyday for the place that I get to work and play. From it's incredible rivers, lakes, mountains, to fabulous restaurants, shopping and coffee shops I have found Central Oregon to be an incredible place to call home, which makes it all that much better when I get to help people make Central Oregon their home.
I enjoy spending time in and around central with my wife and four kids. We are often out taking our Great Dane (Diesel) for walks, hiking, fly fishing, camping, raising chickens, and visiting our many breweries in Central Oregon.
Having lived in Central Oregon since 2004 I have seen our mid size mountain community grow to a thriving hot spot for people all across America. I have lived in Bend, Redmond and Powell Butte making me very familiar with the different towns in our area. My familiarity and knowledge with Central Oregon are of great value when it comes to your needs in purchasing, investing, or selling real estate. 
When it comes to purchasing or listing a property, I take a lot of joy in helping you walk through the process. Answering questions, being available, and responsive are crucial aspects in any transactions and I take a lot of pride in the care that I give each person. I am committed to clear and honest communication, helping you evaluate your needs and wants, and helping you to achieve your real estate  while  as you navigate through your entire real estate needs.